BOOM GOES THE DYNAMITE® card game
Regular price
$12.99 USD
Sale price
$9.89 USD
Unit price
per
Sale
Sold out
A dynamic, math-based matching game with an explosive twist!

Spark a love for learning in your elementary school-aged student (and even in the teenagers and adults!). Players "ignite" matches using math operations as they race against the timer and their competition. Watch out for explosions, though! A single dynamite card by your opponent could give them the victory. Who will survive the aftermath?
You will need: An appetite for fiery combinations and explosions.

Share
Recommended Ages

Fun for everyone 7+

Note: You can adapt the rules for younger kids learning math by removing the multiplication and division cards.
Number of Players

2-6 players/deck
To play with more than 6 players, just add another deck!
Shipping

Free standard shipping on all orders.
Games are shipped on a daily basis.
Return Policy

30-day, risk-free returns (less the cost of shipping and handling).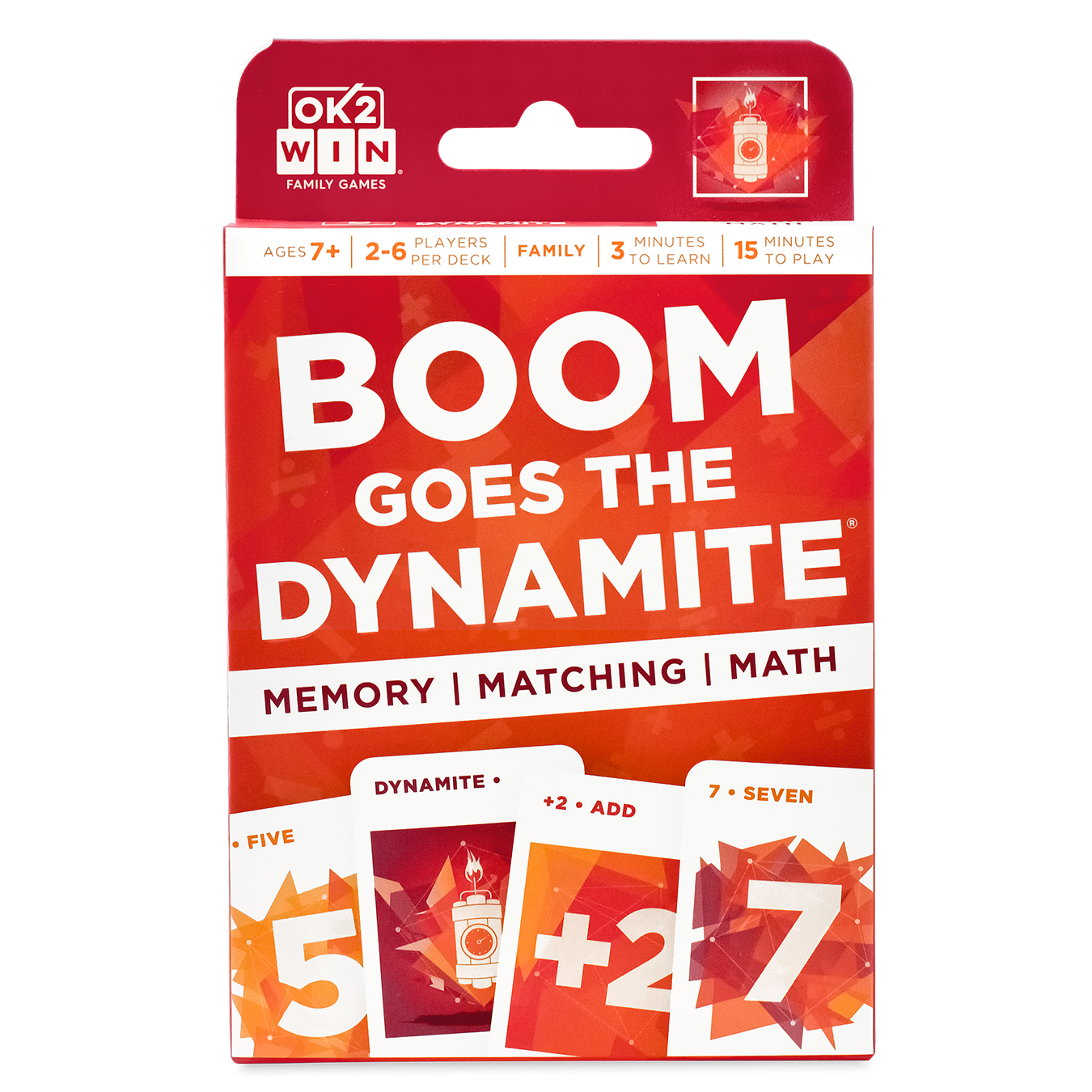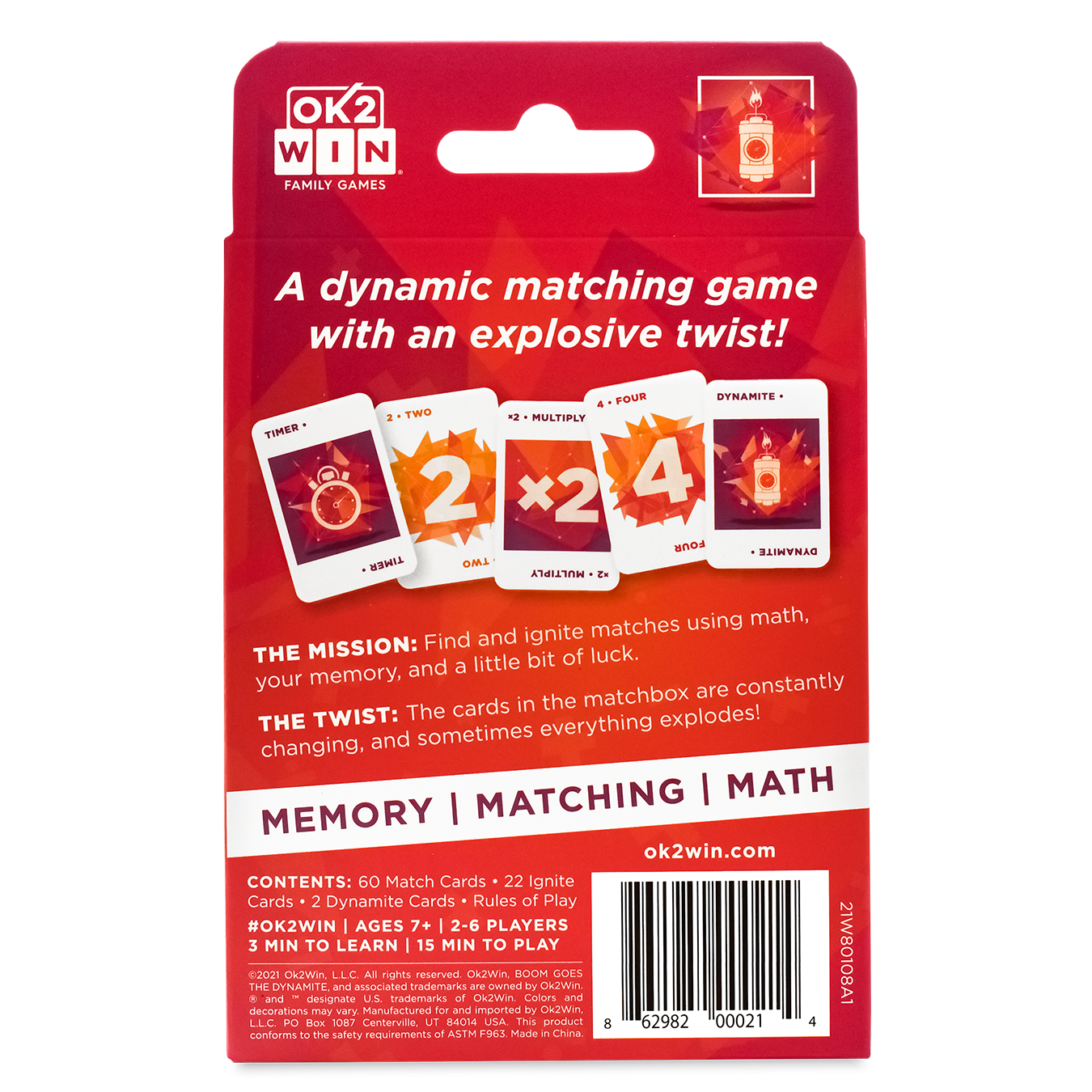 Frequently Asked Questions (FAQ)
Is it fun for adults and kids?

Yes! This game was created by a PhD, funded by a millennial, and play-tested with kids, teenagers, parents, and grandparents.

And, since there are elements of simple strategy and luck, everyone has a chance to win. You'll play this game over and over.
Is this good in a classroom setting?

Absolutely! We've sold 6,000+ decks to elementary schools nationwide and many more to homeschooling parents everywhere.
Is it difficult to learn?

This is probably our easiest game to learn.

We think that you'll like our 3-minute demo video and our "watch it played" video. And, if you ever have questions as you play, you can even send us a text message (801-770-3377).
Are there expansions?

While we do not offer expansion packs, if you'd like to play the game with more than 6 players, you can buy a second deck and combine the decks.
"Our family LOVES this game! Even those who don't usually enjoying playing games LOVE this one!
"It's easy to travel with (for downtimes) and excellent for waking up idle minds! You can adapt the rules so that ALL ages will enjoy playing (seniors who aren't used to using their minds/hands get more time!). It's just Super Fun! Get ONE!"
-One of our many happy customers