DOOM ON YOU® card game
Regular price
$19.99 USD
Sale price
$14.99 USD
Unit price
per
Sale
Sold out
A friendly game of strategy, bribery, and destruction!

Defend your food. Try not to perish.
As the world ends, a few (un)lucky animals battle it out for Earth's last remaining food scraps. Players take turns attacking and defending using their crew of kooky characters—each one with its own set of peculiar skills. Protect and grow your food stockpile or be DOOMED.
You will need: Clever strategizing and a lucky break
Share
Recommended Ages

Fun for everyone 8+

Don't worry - even though this game is about natural disasters, it's still age appropriate for kids while also being fun for teens and adults.
Number of Players

3-6 players

Note: We do have an optional rule for playing the game with two players. If you want to give it a try, all rules remain the same except you distribute 15 tokens to each player instead of 10 tokens; and, there is no limit to the number of animal cards that you can place in your ANIMAL PILE.
Shipping

Free standard shipping on all orders.
Games are shipped on a daily basis.
Return Policy

30-day, risk-free returns (less the cost of shipping and handling).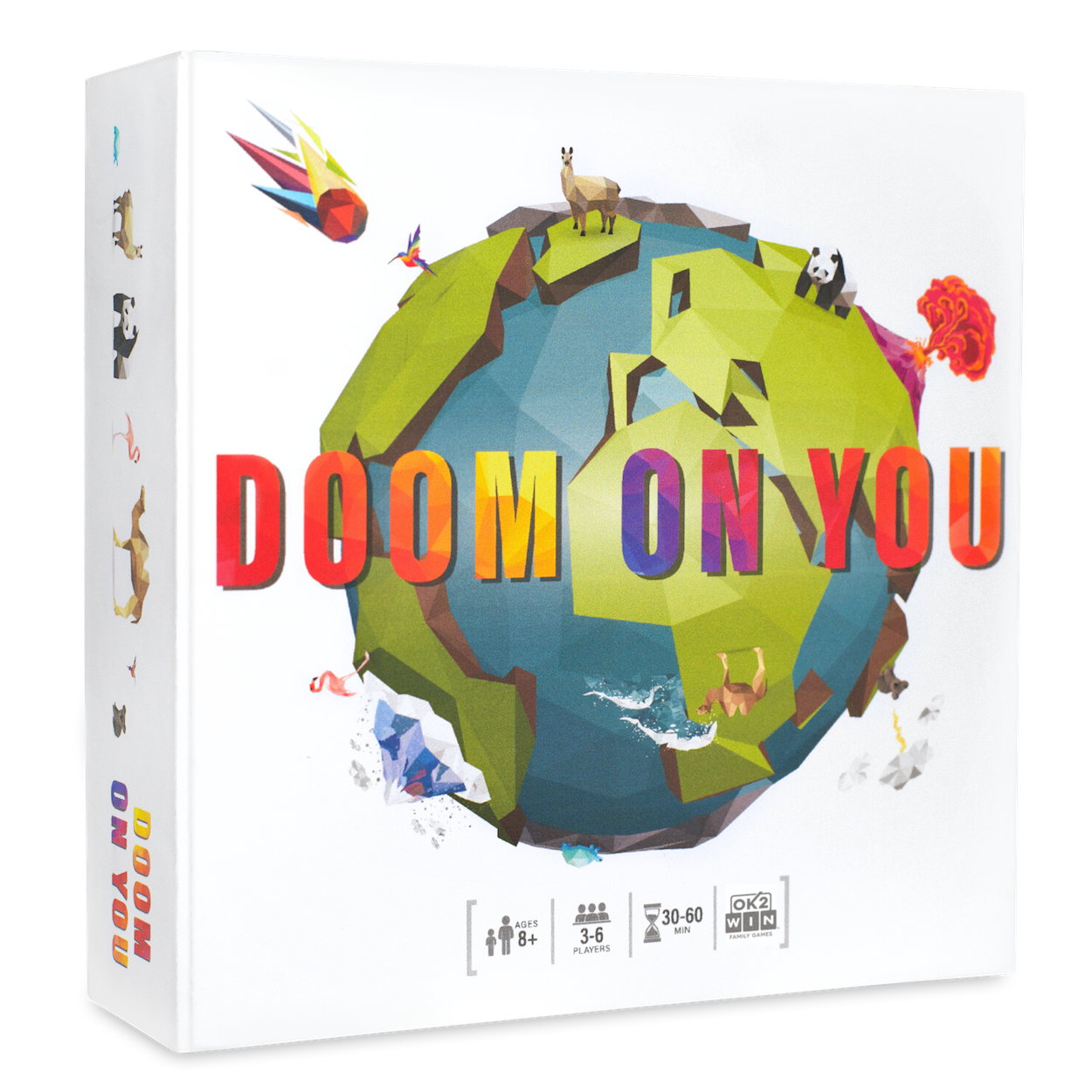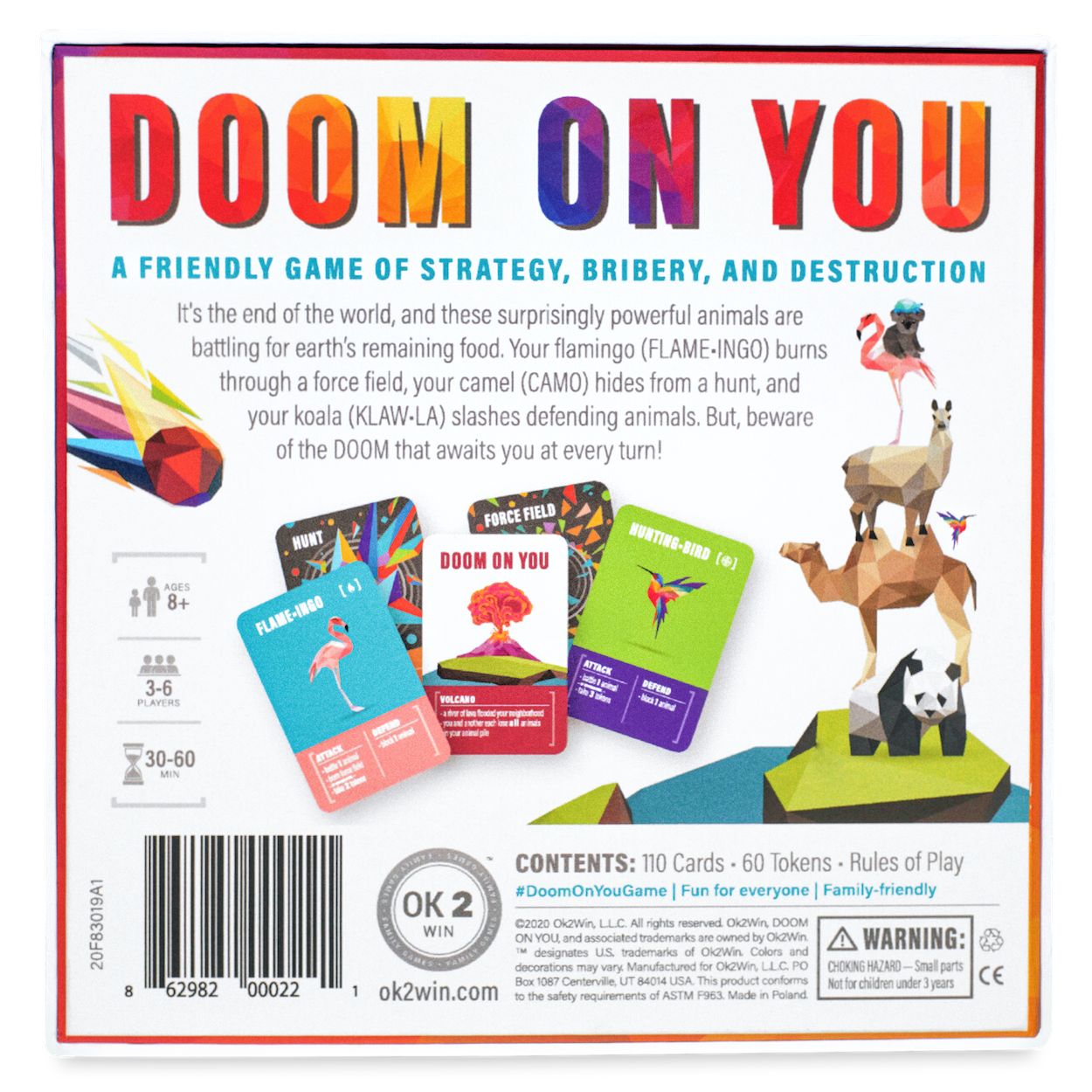 Frequently Asked Questions (FAQ)
Are there expansions?

You'd better believe it! And, the expansions really take the game to the next level.

Let us put it this way...there's an ORANGU•DANG (orangutang) in the RAINFOREST expansion pack and a GI•WRATH (giraffe) in the SAFARI expansion pack. Enough said.
Is it fun for adults and kids?

Absolutely! Who doesn't love cute animals like HUNTING•BIRDS (hummingbirds), FLAME•INGOS (flamingos) and KLAW•LAS (koalas) trying to survive natural disasters?

And since there are elements of simple strategy, teamwork (or backstabbing?!), and luck, everyone has a chance to win.
Is it difficult to learn?

This is our most complex game. There are separate rounds of preparing for battle and actually battling. Plus, each animal has its own power. So, it might take you a few turns to really get the hang of it before you're ready to add the expansion packs.

We think that our demo video and our "watch it played" video help make this fairly easy to learn.

And, if you ever have questions as you play, you can even send us a text message (801-770-3377). We've got your back - you're not doomed.
"This game is fun, funky, and a great addition to game nights...Don't skip it!
"The artwork is adorable, the names are animal puns, and the gameplay is simple to pick up."
-One of our many happy customers